Posts for tag: diabetes
By Tamara Simons, DDS
November 04, 2018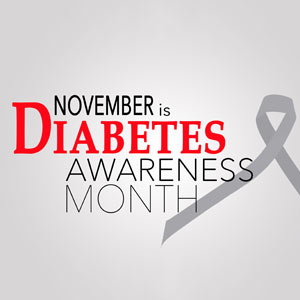 The American Diabetes Association has declared November National Diabetes Month. If you or a loved one has diabetes, you may already know that diabetes puts you at greater risk for gum disease. Let's look at four must-know facts about diabetes and gum disease.
#1. Gum disease is an acknowledged complication of diabetes.
High levels of blood sugar can interfere with your mouth's ability to fight infection, making you more susceptible to gum disease. People with poorly controlled diabetes may have more severe gum disease and may ultimately lose more teeth due to gum disease—in fact, one in five people who have lost all their teeth have diabetes.
#2. Gum disease makes diabetes harder to control.
Diabetes and gum disease are a two-way street when it comes to adverse health effects. Not only does diabetes increase the risk of gum disease, but gum disease can make diabetes harder to manage. Infections such as gum disease can cause blood sugar levels to rise. This is because chronic inflammation can throw the body's immune system into overdrive, which affects blood sugar levels. Since higher blood sugar weakens the body's ability to fight infection, untreated gum disease may raise the risk of complications from diabetes.
#3. You can do a lot to take charge of your health.
If you have diabetes and gum disease, you may feel as if you've been hit with a double whammy. While it's true that having both conditions means you are tasked with managing two chronic diseases, there is a lot you can do to take care of your health. Do your best to control blood sugar by taking prescribed medications, following a balanced diet, and exercising. In addition, pay special attention to your oral healthcare routine at home: Brushing your teeth twice a day and flossing once a day can go a long way in preserving good oral health.
#4. Preventing and managing gum disease should be a team effort.
We can work together to prevent, treat, and control periodontal disease. Come in for regular professional dental cleanings and checkups so we can monitor the health of your teeth and gums and provide specialized treatment such as deep cleanings when necessary. Diligent dental care can improve your oral health and help control your diabetes.
Remember, we're on your team. Let us know if there have been changes in your diabetes, your medication, or your oral health. If you have questions about diabetes and your oral health, please contact us or schedule an appointment for a consultation. To learn more, read the Dear Doctor magazine article "Good Oral Health Leads to Better Health Overall."
By Tamara Simons, DDS
August 21, 2015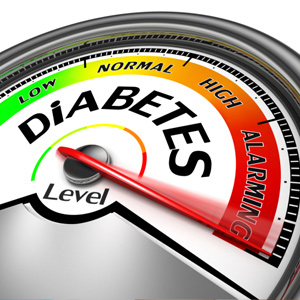 Periodontal (gum) disease is a progressive bacterial infection caused primarily by bacterial plaque on tooth surfaces not adequately removed by daily oral hygiene. In fact, nearly all of us will develop gingivitis (inflammation of the gum tissues) if we fail to clean our teeth and gums for an extended period of time.
Some people, however, have a greater susceptibility for developing gum disease because of other risk factors not related to hygiene. Patients with diabetes are at particular high risk for acute forms of gum disease.
Diabetes is a chronic condition in which the body can't adequately regulate the bloodstream's levels of glucose, the body's primary energy source. Type 1 diabetes is caused by inadequate production in the pancreas of the hormone insulin, the body's primary glucose regulator. In Type 2 diabetes the body develops a resistance to insulin's effects on glucose, even if the insulin production is adequate. Type 1 patients require daily insulin injections to survive, while most Type 2 patients manage their condition with medications, dietary improvements, exercise and often insulin supplements.
Diabetes has a number of serious consequences, including a higher risk of heart disease and stroke. Its connection with gum disease, though, is related to how the disease alters the body's response to infection and trauma by increasing the occurrence of inflammation. While inflammation is a beneficial response of the body's immune system to fight infection, prolonged inflammation destroys tissues. A similar process occurs with gum disease, as chronic inflammation leads to tissue damage and ultimately tooth loss.
Researchers have found that patients with diabetes and gum disease may lessen the effects of inflammation related to each condition by properly managing both. If you've been diagnosed with either type of diabetes, proper dental care is especially important for you to reduce your risk of gum disease. In addition to effective daily brushing and flossing and a professional cleaning and checkup every six months (more frequent is generally better), you should also monitor your gum health very closely, paying particular attention to any occurrence of bleeding, redness or swelling of the gums.
If you encounter any of these signs you should contact us as soon as possible for an examination. And be sure to inform any dental professional that cares for your teeth you're diabetic — this could affect their treatment approach.
If you would like more information on dental care for patients with diabetes, please contact us or schedule an appointment for a consultation. You can also learn more about this topic by reading the Dear Doctor magazine article "Diabetes & Periodontal Disease."