Posts for tag: missing tooth
By Tamara Simons, DDS
November 29, 2016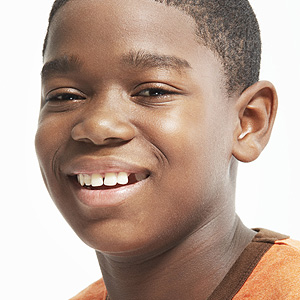 While it's possible for a teenager to lose a tooth from decay, it's more common they'll lose one from an accidental knockout. If that happens to your teenager, there are some things you should know to achieve a good outcome.
Our top concern is to preserve the underlying bone following tooth loss. Like other tissues, bone has a life cycle: older cells dissolve and are absorbed by the body (resorption), then replaced by new cells. The biting pressure generated when we chew helps stimulate this growth. But bone around a missing tooth lacks this stimulation and may not keep up with resorption at a healthy rate.
This can cause a person to lose some of the bone around an empty tooth socket. To counteract this, we may place a bone graft at the site. Made of bone minerals, usually from a donor, the graft serves as a scaffold for new bone growth. By preventing significant bone loss we can better ensure success with a future restoration.
Because of its lifelikeness, functionality and durability, dental implants are considered the best of the restoration options that can be considered to replace a missing tooth. But placing an implant during the teen years is problematic because the jaws are still growing. If we place an implant prematurely it will appear to be out of alignment when the jaw fully matures. Better to wait until the jaw finishes development in early adulthood.
In the meantime, there are a couple of temporary options that work well for teens: a removable partial denture (RFP) or a fixed modified bridge. The latter is similar to bridges made for adults, but uses tabs of dental material that bond a prosthetic (false) tooth to the adjacent natural teeth to hold it in place. This alleviates the need to permanently alter the adjacent natural teeth and buy time so that the implant can be placed after growth and development has finished.
And no need to worry about postponing orthodontic treatment in the event of a tooth loss. In most cases we can go ahead with treatment, and may even be able to incorporate a prosthetic tooth into the braces or clear aligners.
It's always unfortunate to lose a tooth, especially from a sudden accident. The good news, though, is that with proper care and attention we can restore your teenager's smile.
If you would like more information on how to treat lost teeth in teenagers, please contact us or schedule an appointment for a consultation. You can also learn more about this topic by reading the Dear Doctor magazine article "Dental Implants for Teenagers."
By Tamara Simons, DDS
October 26, 2015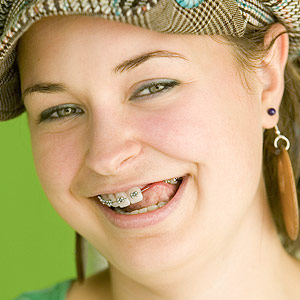 There are good reasons, for both health and appearance, to replace a missing tooth with a dental implant or similar restoration as soon as is practical. The bone around a tooth socket diminishes the longer it remains empty, up to 25% the first year. And, of course, your smile is less attractive, especially with a highly visible tooth.
If it's your teenager, though, you may need to wait on a permanent restoration because their jaws are still developing. An implant placed before completion of jaw development could eventually appear out of alignment with neighboring teeth.
Our biggest concern is protecting bone health at the site of the missing tooth. We can do this and encourage growth by placing bone grafts (processed minerals from another donor) that serve as scaffolds on which surrounding bone can grow. Grafts usually dissolve (resorb) over time, but the rate of resorption can be slowed for a younger patient in need of long-term bone growth.
Planned orthodontic treatment can usually go on as scheduled. The orthodontist may accommodate the tooth loss by adding a temporary tooth within the braces or other device that matches the color and shape of the patient's natural teeth. The orthodontist will also take care to maintain the empty space for a future implant or other restoration.
A dental implant is considered the best option for a missing tooth, not only for its life-like appearance and durability, but also its ability to encourage bone maintenance. Timing, though, is essential for teenagers. As it grows, the upper jaw will tend to move forward and down. Natural teeth move with this growth; implants, though, are attached differently and won't move with the jawbone. While the other teeth around them move, the implants can appear to shrink back resulting in an unattractive smile appearance. So waiting until the jaw has finished growing is important.
For most people, jaw growth finishes by age twenty-one for men, women usually faster, but each person is different. The dentist's expertise and experience, coupled with comparisons of adult family members' facial appearances, will help determine the right time to undertake a permanent restoration for the best outcome both for health and a permanent, attractive smile.
If you would like more information on treating teenagers with missing teeth, please contact us to schedule an appointment for a consultation. You can also learn more about this topic by reading the Dear Doctor magazine article "Dental Implants for Teenagers."
By Tamara Simons, DDS
March 02, 2015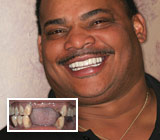 This is the story of a well-known man, fearless in most respects, who was afraid of the dentist. Even though his fears had resulted in neglect and serious damage to his teeth, modern dentistry and a talented dental team were able to restore his smile to health. If you share this fear, his story may inspire you to take action.
We're talking about William Perry, former defensive lineman and fullback for the Chicago Bears. Here is a man who could fearlessly face a football squad — but not a visit to the dentist. Nicknamed "The Refrigerator" for his 380-pound massive frame, Perry played for ten years in the NFL before retiring in 1994. Since retiring he founded and operated a construction company in South Carolina in addition to making celebrity appearances.
With his celebrity in mind, a team composed of a talented restorative dentist, implant surgeon, and lab technician agreed to give "The Fridge" a makeover. After discussing modern technology and virtually pain-free dentistry with him, they managed to overcome Perry's fears. "I had been in constant pain for many years and I neglected myself, not having had any dental care for over 20 years, not even emergency care. Unfortunately, as I grew older my teeth started to get loose," Perry told an interviewer. He had lost many teeth and became known for his gap-toothed smile.
Perry had severe gum disease and many of his remaining teeth were loose. In the past his only option would have been a full set of dentures. But his new dental team was able to place dental implants (permanent tooth replacements) supporting fixed bridges. In most cases dental bridges are attached to healthy teeth, but in Perry's case the implants served as anchors for the bridges. They also stabilized his jawbone, which would otherwise "resorb" or melt away after his teeth were lost. This is important because it helps preserve the contours of his face.
After careful planning "The Fridge" had eight dental implants placed in his upper jaw and seven in his lower. The final bridgework was completed four months later. It turned out that even though the gap between his teeth had become his trademark, "the Fridge" never really liked it. He was thrilled with his new smile.
Even if you have some fears, don't hesitate to follow Perry's example and make an appointment with us for a consultation about dental implants, smile makeovers, or bridgework. For more information about William "The Refrigerator" Perry, see the Dear Doctor magazine article "How Immediate Implants Saved 'Refrigerator' Perry's Smile."